This past January, after not taking an in-person class since July 2019 and not teaching one since March 2020, I finally got back into the classroom with a fascial dissection class taught by Tom Myers and Todd Garcia at the Laboratory of Anatomical Enlightenment (LAE) in Boulder, Colorado. During the week-long class we split into several groups, each dissecting a donor cadaver down to the bones to experience how the parts of the body are related and connected. Since no two people are alike, we got to see firsthand the variations between people.
The class was unlike any other I had ever taken and it fundamentally changed how I look at people, including myself, my clients, and everyone I cross paths with.
Here I'll share the five biggest takeaways from getting back into the classroom (and off of Zoom!).
#1: Our bodies are absolute miracles.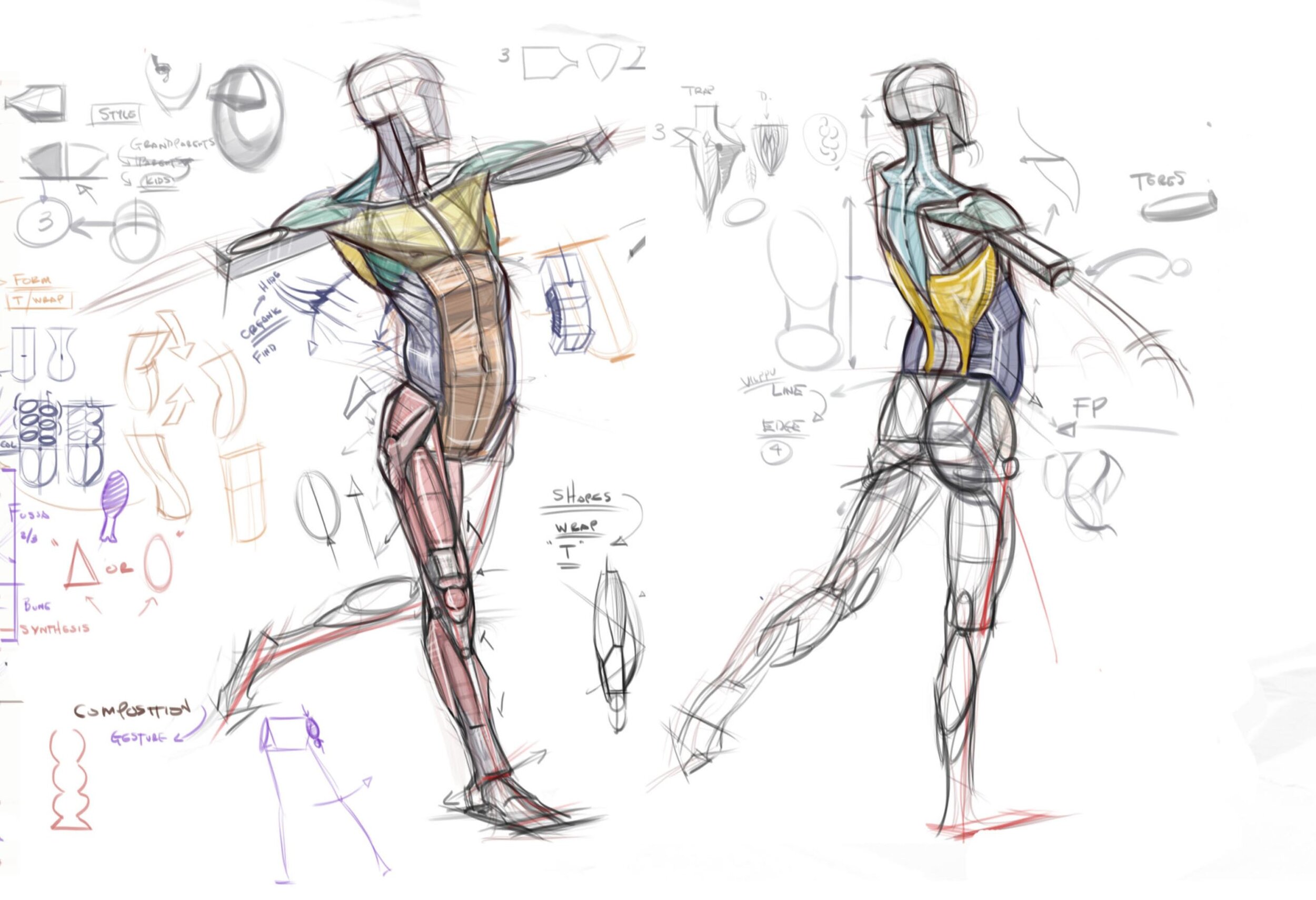 Our bodies carry the story of our lives – our habits, our movements, our health, our sickness, and ultimately our death. This class was a chance to learn how to read that story in someone else's body. This course was about discovery rather than abstractly talking about philosophy or honing in on specific techniques. We worked together in groups of seven to dissect the body of someone whose final wish was to be useful to science. As we worked, we were able to see the vast differences between one person and another. Some people had muscles where others didn't. The shape and texture of tissue and bone varied widely among our donors. We were able to see how the body adapts to a replaced hip or healed bone.
Our bodies will develop strategies to keep us moving through almost any hardship. Given the COVID pandemic, we've especially learned that we are incredibly adaptable. To see how we can adapt to change at literally a cellular level, is profoundly affecting.
#2: Anatomy and physiology books are vastly oversimplified.
Todd Garcia, the co-teacher and master dissector, said something that really hit home. In order to be effective, anatomy books and charts need to remove the variables that exist from person to person. The model that's used to learn about bodies is a generalization, yet every one of us is unique.
As a bodyworker, I can feel that everyone is built differently – some people's tissue moves more easily than others, some people are more flexible than others, etc. This course introduced a new dimension to my knowledge. Some muscles simply didn't exist in some of our donors. In some bodies, muscles are oriented differently than how they're outlined in our books. And none of this says anything about how our movement habits influence where we hold tension or develop muscle tone. We need the books' simplified view to get our bearings, but just like a trail map may not exactly match the path you take, we need to trust what we find, even if it differs from the book.
#3: The right teachers can create a sacred space where people don't feel the need to arm themselves with their egos.
Any time a group of highly trained, motivated professionals is gathered in one place, you'll run into some strong personalities. In the worst cases, it becomes a match between people proving just how smart they are and not actually learning anything. I repeatedly second-guessed even going to the course because I really wanted to avoid that!
Tom and Todd used calm and grace to create a space that was reverential toward our donors and respectful of each other's learning processes. They created a sacred space where everyone – regardless of their level of education or their comfort with technical terminology – was able to show up, learn from, and teach one another.
#4: Being vulnerable with other people creates powerful bonds.
We had a lot of work to do over the course of the week, so we needed to start quickly. That meant that within two hours of the course's start, we began working with our teams and donors. That was just fine for some folks while for others, it was overwhelming. Mel, our table leader, brought us all together around our donor before we started and let us each have a moment to express our feelings. It probably took three minutes – maybe even less – but that moment of sharing established an immediate bond among our group members.
Throughout the week, we each encouraged and supported one another, shared our lightbulb moments, and witnessed each other's revelations. Coming away, I felt so close to each of them through the intensity and sacredness of this experience. All of that started with openness at the very beginning.
#5: Coming in closer contact with death helps you appreciate the possibilities that exist in life.

All these lessons were learned while dissecting the body of a once-living human being and that was a vital part of learning. In my life, death has been mostly abstract despite its regular presence. By spending time so close to it during this course, my perspective on death changed dramatically. Even on the first day, I had a stark realization: the donors were not "cadavers," they were people. My concept of death shifted from very black and white to seeing it as just another part of life. Just like we lose our baby teeth or our hair, we also lose the animating force of life. It's not something to fear, it's something to acknowledge. My response to that knowledge is that while I'm alive, I need to live. I need to appreciate the joys, sorrows, opportunities, and pains of life. I need to love and be loved, to trust and be trusted, to care and be cared for. That is how I choose to honor the people who lent me their body so I could learn.